The Stories Behind the Artworks of Beatrix Potter
Beatrix Potter, the beloved British author and illustrator, is best known for her charming tales of animals in her children's books, such as "The Tale of Peter Rabbit" and "The Tale of Benjamin Bunny." Her delightful illustrations and loveable stories have captured the hearts of generations of readers around the world (including ours at Little British Schools!). But did you know that behind these beloved works of art, there are fascinating stories that shed light on Beatrix Potter's life, creativity, and enduring legacy?
Potter's love for nature and animals is evident in her artwork — she was deeply influenced by the countryside of England's Lake District, where she spent much of her childhood. Her family often took summer trips here and it was during these visits that Potter developed her keen observation skills of the natural world, which would later be reflected in her illustrations. Her watercolour paintings are characterised by their exquisite attention to detail and accuracy in depicting natural habitats.
One of Potter's most iconic characters, Peter Rabbit, was actually inspired by her pet rabbit named Peter Piper! She adopted Peter as a young rabbit and he became her beloved companion, often accompanying her on walks and adventures in the countryside. Peter's playful and mischievous nature is vividly captured in Potter's illustrations, making him a lovable and relatable character to readers of all ages.
Potter's illustrations also showcase her deep knowledge and interest in botany. She would often carefully study plants and flowers in their natural environment and accurately depict them in her illustrations. We need only think of "The Tale of Benjamin Bunny", where her drawing of Mr. McGregor's garden is filled with intricately painted vegetables, fruits, and flowers, showcasing her attention to detail and botanical expertise!
In addition to her artistic talent, Potter was also a savvy businesswoman. When she struggled to find a publisher for her first book, "The Tale of Peter Rabbit," she decided to self-publish it in 1901. She printed 250 copies of the book, and it was an instant success, leading to subsequent printings and eventually catching the attention of a publisher. This entrepreneurial spirit and determination to bring her stories and illustrations to the world paved the way for her successful career as a children's book author and illustrator.
Happily, Potter's works of art continue to be cherished and celebrated today. Her books have been translated into numerous languages and have sold millions of copies worldwide. Her illustrations have been reproduced in various forms, from merchandise to adaptations in movies and television shows. In recognition of her contributions to children's literature and illustration, Potter was elected as the first female president of the Herdwick Sheep Breeders' Association and was awarded the prestigious Peter Pan Prize for her lifetime achievement in children's literature.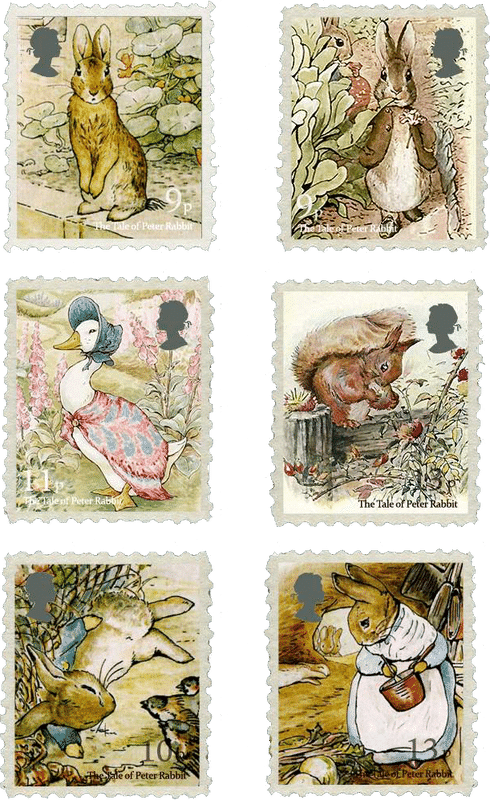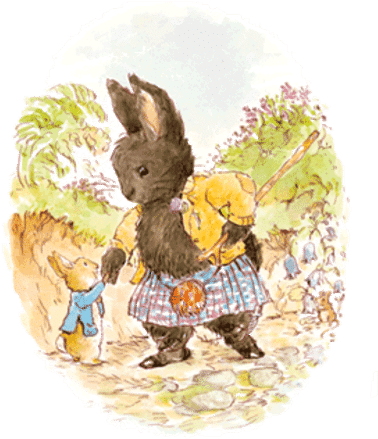 So, we see see then, that Beatrix Potter's artworks are not only beautiful illustrations in beloved children's books, but they also tell the story of a talented and determined artist who drew inspiration from nature, animals, and her surroundings. Her meticulous attention to detail, botanical knowledge, artistic skill, and entrepreneurial spirit have left an indelible mark on the world of children's literature and illustration!